Welcome to Hammer Law PLLC, a law firm based in Raleigh, NC that focuses on employment law for businesses and executives. Lead attorney Holly Hammer is an experienced expert in a wide variety of employment legal issues like severance agreements, employment contracts, non-competes, NDAs and more. If you are looking for an employment law expert in Raleigh, NC get in touch today.
We provide a wide range of employment services to businesses of all sizes.
We frequently handle employment contract and severance agreement negotiations and are here to help you at each stage of your career.
We work with nonprofits and tax-exempt organizations in the local area and help with employment law matters and general legal services.
We can function as outside general counsel for your organization with a monthly service package.
"Holly has been a huge help to our organization. She especially understands the needs that small organizations like ours has and gets the challenges we face. Having her in our corner dealing with various HR and employment issues as they arise has been an absolute blessing. I'd recommend her and Hammer Law PLLC to anybody."
Michael Abensour, Executive Director, Kramden Institute
"Over the years we have worked with Holly, she has prevented problems and enabled us to deal effectively with those we didn't see coming. Even in the most challenging situations, Holly maintains her professionalism and fiercely protects our interests."
Avvo Client Review, September 19, 2019
"Working with Holly Hammer was a blessing for our organization. I am on the board of a small non-profit located in southeastern NC that was going through a tumultuous leadership transition. Hammer Law, PLLC provided not only expert legal counseling, but also advice and recommendations on managing a leadership transition and dealing with employee policies and procedures."
Board Member, Rape Crisis Center of Robenson County
"Holly was an amazing lawyer. Holly is not only a shark with the law but she is sincere and cares about your matter; YOUR issue is hers. Holly was there to pick up every call and answer every text/email regardless of the time or day."
Kelly S., client in medical field
"We would have felt so lost without her as a legal counsel. She fought for us and walked us through the end. She is definitely the one to hire if you need a lawyer."
Scott M
"She is a knowledgeable, dedicated advocate for her clients and an innovative, strategic attorney. She has a true zest for her practice and a real appetite for staying on top of cutting edge issues in the legal field."
Employment Law Attorney, Raleigh North Carolina
"She is diligent, practical, and focused on helping the client identify and achieve its outcome goals. As a certified executive coach, she brings a broader perspective to addressing employment and performance issues facing companies and their executives."
Business Law Attorney, Raleigh, North Carolina
"I consider Holly to be a partner to me and I turn to her for any issues, big or small. She always steers me in the right direction and is able to help bring balance and objectivity to my perspective."
Niti G., owner and founder of biotechnical consulting company
"I cannot say enough wonderful things about Holly and her ability to provide expert counsel. Her vast knowledge, keen business sense, and client centered approach is what sets her apart from others. She also has a unique ability to understand and balance the organizational risk while still focusing on the people and task at hand."
Shannon Cruz Lloyd, MS, PHR - Human Resources Leader at MiMedx
"Her commitment, passion for her work and constant communication made all the difference! Holly is a great attorney and a great choice for legal counsel!"
Kelly Kopyt Kaputo, Generał Counsel - Dude Solutions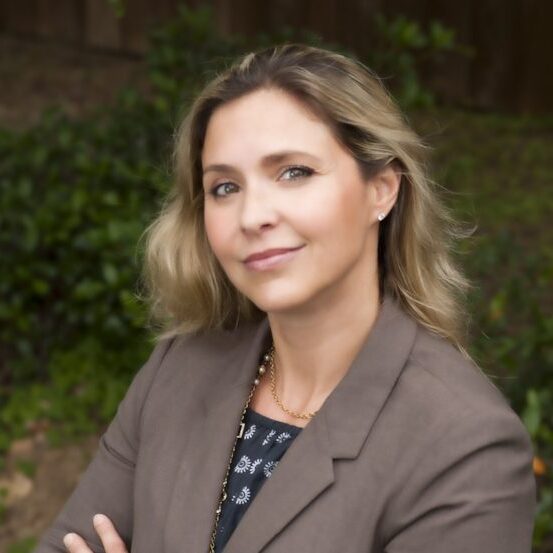 Holly Hammer is the founder of Hammer Law PLLC and has been practicing law since 2003. She is licensed to practice in California, the District of Columbia, and North Carolina.